Wow...today kind of flew by. I blinked and it was time to put the boys to bed. When we went to PDO this morning Noah didn't want to stay. I ended up staying for 30 minutes and finally just decided it was best if I try to step out. When I went to pick him up he was all smiles and playing just fine. I have to just rip the bandaid off don't I? Hard for mommy to do. Sigh.
MCA Designs is having their Thursday sale...so go and check it out. Love the fall leaves (
Fall Felt and Stitched
) and the
stitches
(which I used on my layout in the post below)! And my good friend Pam (aka Ladybug Pages) made these awesome
quick pages
for you! So go and check them out, they are a freebie today over at MCA Designs!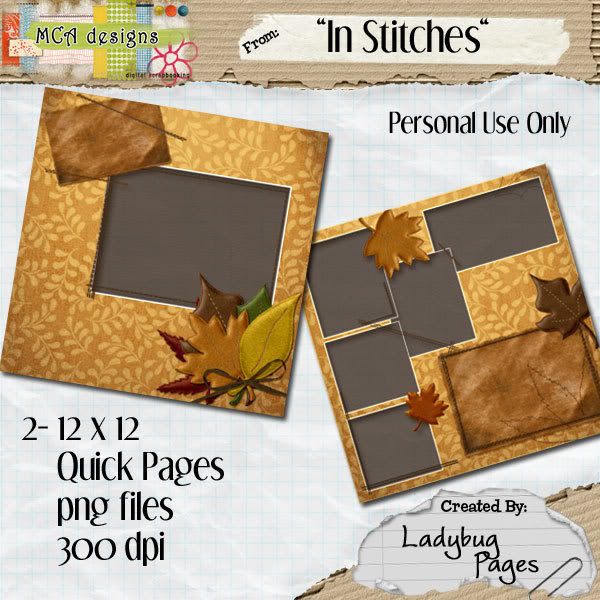 So off now to work on some new scrap pages. I have 2 new fantastic kits I am playing with. First is Ladybug's
Love Actually
...very beautiful kit.
And second is Sir Scrapalot's
Funky Monkey
.