Okay, so I am a bad, bad blogger this week but I have a great blog party for you to check out! Here are the gals who are giving away this fabulous kit...Monkey Beach Party. It all started out because one of the gals wanted to make some cute invites and stuff for her daughter's upcoming birthday party. Her daughter had picked out this super cute monkey theme and voila...Monkey Beach Party was born. Enjoy!
Mel -
www.mcadesigns.blogspot.com
Kimberly's Mommy-
http://www.kimberlysmommy.blogspot.com/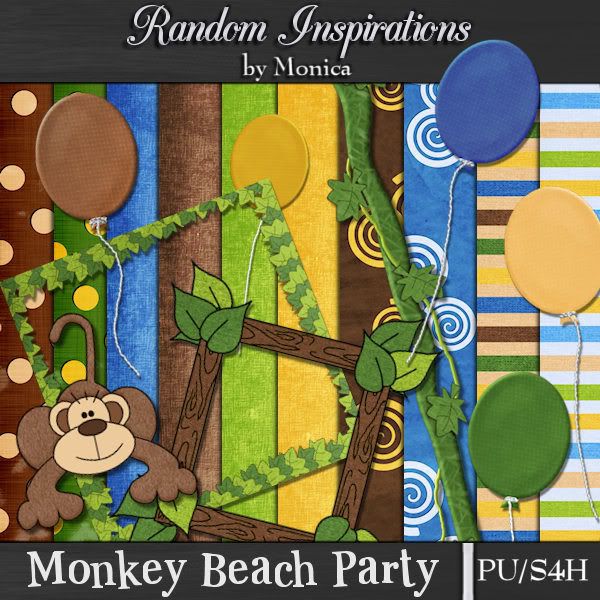 Monica-
http://randominspirationsbymonica.blogspot.com/
Nicole -
http://mamacatscrap.blogspot.com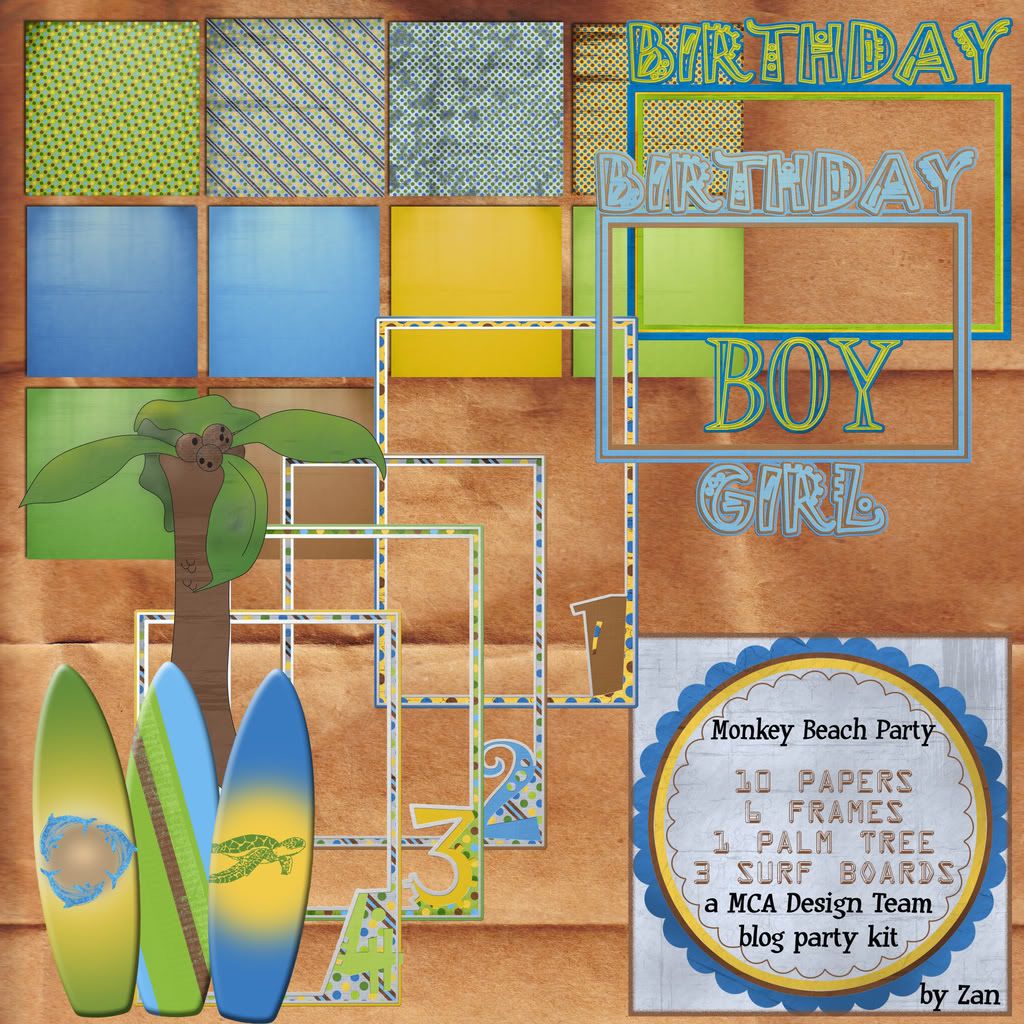 Zan-
http://zansrambles.blogspot.com/
I think I have finally figured out why Noah keeps waking up in the middle of the night screaming and won't go back to sleep. We have been back on his meds for acid reflux for almost a week now and he has only woke up for a few minutes a few different nights now. And I just went in a rubbed his back and he went back to sleep. I pray this is what was wrong!