Here is a real treat for those of you who are needing to scrap all those beach photos. This free add-on was created by Ladybug to coordinate with A Fish Tale. She is one of our new designers at My Scrap Shop, so while you are there, be sure to check out her store. Thanks Ladybug!
Get your free Daily Download - Thursday, July 24th only -
HERE
.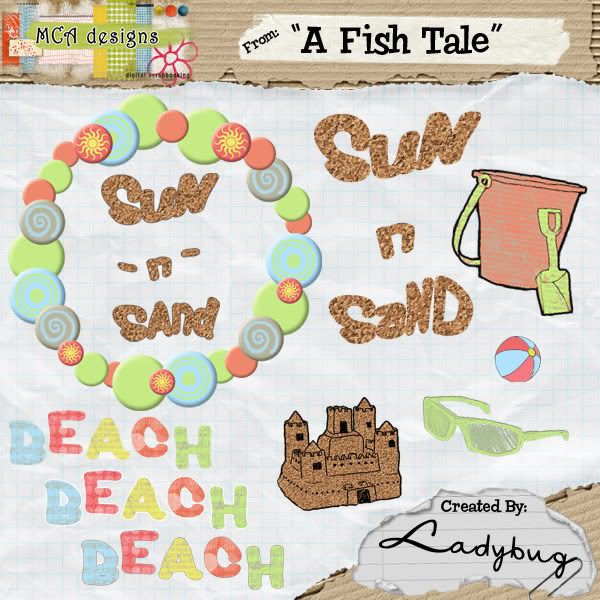 A Fish Tale kit will be on sale at 25% off on Thursday, July 24th only! Take advantage of this sale
HERE
.